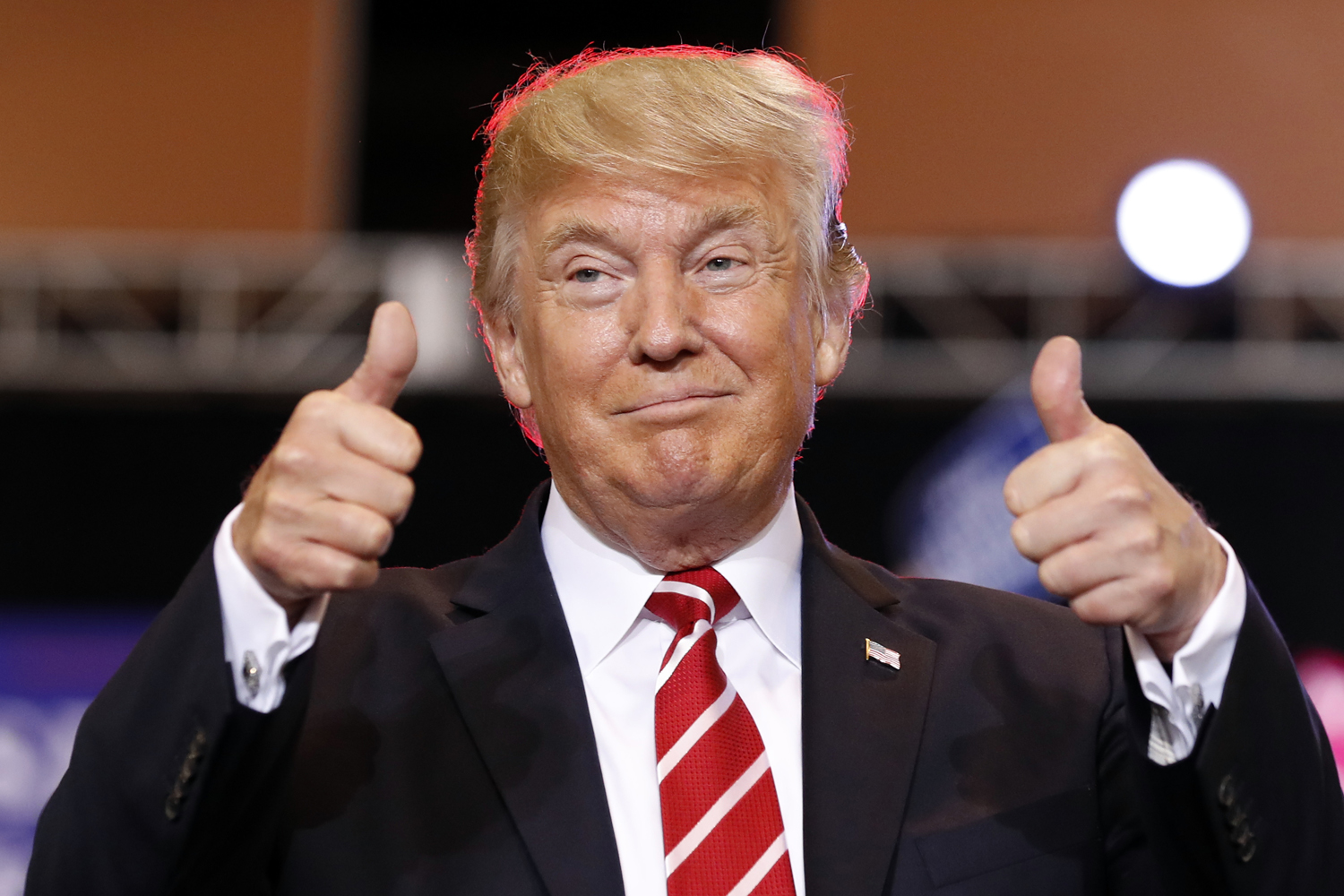 He's wanted out of Syria for more than a year. Plus, withdrawing from Syria is right in line with his proto-isolationist America First doctrine that's embraced by his hardcore base of supporters. For almost two years Trump uncomfortably pressed on in Syria, despite his policy preferences, deferring instead to the US military, which advocated for a more open-ended, seemingly indefinite military commitment. The rationale was that increased air strikes and presence of US forces were needed to rout ISIS and contain Iran's influence in Syria.
Trump bucked the pressure from the military and decided to do it his way. And in response, establishment and mainstream journalists and analysts and even politicians are up in arms at Trump's decision. They see this as a replay of Barack Obama's 2009 decision to remove US forces from Iraq by the end of 2011, which provided fertile conditions for al-Qaeda-linked terrorists in Iraq to reconstitute themselves and eventually morph into the deadly and destructive ISIS. The conventional wisdom is that Obama's decision was a major strategic blunder by an antsy, naive, foreign policy neophyte.
Trump's decision carries all sorts of risks, critics say. It means Assad has free rein to do as he pleases in Syria. It gives Russia a decisive stake in Syria, making it the ultimate power broker there. Iran now has an opportunity to expand its influence, increasing the chances of Tehran creating its much desired "Shia crescent" in the Middle East. And without the US in Syria, the foot has been taken off the metaphorical throat of both al-Qaeda and ISIS, allowing both groups some breathing space to thrive Syria.
Meantime, as you might expect, Trump has a different take. He claims that it's a good time to get out of Syria, since "We have defeated ISIS in Syria, my only reason for being there during the Trump Presidency."
What should we make of these developments?
First, while ISIS has lost about 90% of the territory it once held in Syria and Iraq, it's still holding on. It still has a presence in both countries, has thousands of foot soldiers, and the organization is still alive. So why not stay in longer to deliver a knockout blow? Okay, but that begs several questions. What's a knockout blow? The complete eradication of all ISIS elements in Syria? Fine, but that's going to be more difficult than US hawks believe. As forces on sides close in, the organization on the ground in Syria might fully disappear, but many ISIS foot soldiers and leaders will remain alive and simply disperse, heading underground in Syria or fleeing for safe haven in other nearby failed states. Eventually, it will be like finding a needle in a haystack, and the US will have to cut its losses and leave.
Additionally,
at this point, al-Qaeda is arguably the bigger problem, as it's embedded itself in various communities in Syria, taking up local causes. And getting rid of al-Qaeda in Syria is no easy thing
—something the US should fully know by now, after almost two decades of fighting the group in various global venues
.
Uprooting al-Qaeda by force could take decades, if not longer, and so using anti-terrorism as a guidepost is a recipe for the US to remain engaged in an another endless war in the Middle East. Which is a wrongheaded move, on many counts.
What about the Russia, Iran, and Assad angles? Shouldn't Trump be concerned about those things and work to confront and contain them? Honestly, those are flawed reasons to keep US forces in Syria. For example, Russia is the main power broker in Syria and has been since 2015, when Vladimir Putin decided to up the ante with the Obama administration by sending in Russian forces. And both Russia and Iran have considerably more vested security, economic, and political interests at stake in Syria (in maintaining their influence there, keeping Syria as a partner, having Assad remain in power, etc.) than does the US. Furthermore, geographic proximity alone—the much shorter distance from Russia and Iran to Syria, compared to the US—automatically means that both nations highly value Syria and are extremely vigilant of what happens there. Syria, after all, is in Iran and Russia's neighborhood; that's hardly the case for Washington. As a result, the US is not going to dislodge a highly motivated Russia or Iran from Syria, at least not short of a head-to-head catastrophic confrontation inside Syria.
Another important question needs to be asked: Even if motives and interests were roughly equal between the US and its rivals in Syria, are 2000 Special Forces enough to make life difficult for the tens of thousands of Syrian, Russian, Iranian, and Hezbollah troops and militants and help the US advance its interests? So far, yes, but probably not over the long-term. Keep in mind that Assad, working in concert with his external backers, continues his march to retake territory that has been seized over the last seven plus years. He's making progress and it's fairly inevitable that all of Syria, except perhaps for certain pockets here and there, will once again be under his control. Might not happen soon, but it will likely happen. And at that point, any US troops in Syria would be a cornered, occupying force, illegally in the country and without permission from Assad. What happens then? I can think of a number of nightmare scenarios that could easily come to life.
Well, what about Assad? Shouldn't the US remain in Syria to act as a check on Assad's brutality? Obama didn't think so and neither does Trump. And both are right. This kind of external intervention violates Syria's sovereignty. It significantly expands America's mission to Syria, which would then necessitate a new congressional authorization. It also runs counter to US national interests. It's not the job of America's military to police the leadership, politics, and governing structures of Syria. The US doesn't have the foreign political capital, the backing of US citizens, and the requisite resources to act as a permanent warden to a failed and violent Syria.
Sure, withdrawal does carry risks, especially for the Kurds, America's main partner in Syria. But the risks of staying much longer outweigh the benefits of America reducing its footprint there.
Frankly, working with America's counterterrorism partners in the region, in combination with vigorous US air strikes, is probably a better path and one that Trump will likely follow.
The bigger problem is the chaotic, ramshackle nature of the policy process that produced Trump's decision to withdraw from Syria. As we know now, it wasn't the product of careful deliberation and consultation with defense and policy experts. There wasn't a meeting of the minds within the Republican Party. According to the latest reporting, Trump made his decision unilaterally, keeping almost all other relevant US actors in the dark. The Pentagon and State Department weren't consulted. In fact, Secretary of Defense James Mattis was so bothered by Trump's unilateral decision that he resigned his position, citing conflicting views with Trump.
GOP members of congress were caught off guard, and several desperately hope that Trump will reverse course.
All of this is one more instance—like Trump's North Korea dealings, his climate change stance, his criticisms of the EU and NATO, and so on—of Trump making a policy announcement and then other parts of the US government, caught flat-footed, then having to either flesh out the details after the fact or walk back Trump's comments. As should be obvious, this just isn't a good way to run a government or to make policy. Look, the Syria decision and the political fallout, in combination with the dramatic stock market downturn and the prospect of an imminent government shutdown, has effectively created massive instability and a near panic among US political and economic oberservers.
At bottom, what's happening is a clear example of what James Goldgeier and Elizabeth Saunders call
"The Unrestrained Presidency."
In their Foreign Affairs article, Goldgeier and Saunders lament the lack of constraints on the ability of US presidents to exercise dominant power and authority on foreign policy matters. They write:
Going forward, any attempts to stem the growth of presidential power will have to confront not just the damage done by Trump but also the deeper problem that damage has exposed: that the bodies charged with constraining presidential power have been steadily losing both their willingness and their capacity to rein in presidents. Many have written eloquently, particularly since 9/11, about the need for checks on presidential power. But the reality is that Congress is in no shape to reclaim its role in foreign policy—and neither are the other traditional sources of constraint on U.S. presidents. It may take a major shock, such as the rise of China, to reboot the system.
While it's beyond the scope of this blog post to give an exhaustive analysis of this predicament, it's sufficient to say that the US presidency, especially under Trump, is demonstrating highly troubling despotic foreign policy tendencies. Do we really want anyone, let alone Trump—someone who knows little about foreign affairs, has shown little interest in understanding substantive foreign policy issues, and cares little about the importance and intricacies of diplomacy—to possess unchecked power on us national security affairs? I sure don't.